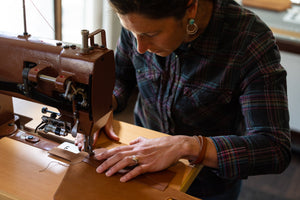 What is AKASHA? 
Akasha is Sanskrit for the earth element ETHER. Ether is light, spacious and free of limitations.
Akasha Leather is boundless in possibilities with expansive creations intentionally made to connect you with nature. May you discover the handmade piece that inspires joy and reflects your authentic expression to the world.
Custom Options
If you've got style, and you want to show it off this feature is for you! Contact me with any questions you may have about a custom order via the menu ABOUT > CONTACT US. I take custom orders from a single item to corporate volume. Reach out now and we will connect shortly.